How to Make the Most of a Small Kitchen
Blog Introduction: Just because your kitchen is small, doesn't mean it can't be beautiful and functional. If you're struggling with ideas for your small kitchen, look no further. Our design experts have put together their top tips to help you create a space that is both aesthetically pleasing and practical. Keep reading to learn more.
Tip #1: Scale Your Furniture Accordingly
One common mistake people make in small kitchens is choosing furniture that is too large or bulky. This can make the space feel cramped and cluttered. Instead, opt for smaller, compact pieces that won't overwhelm the room. For example, instead of a full-sized refrigerator, consider a mini fridge or cooler. You might also want to consider a two-burner stove instead of a six-burner one.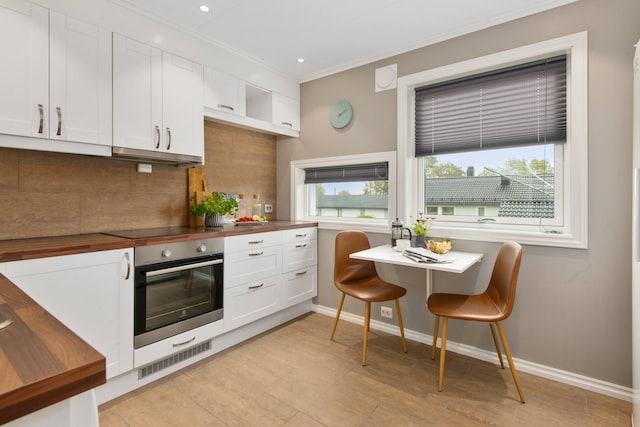 Tip #2: Get Creative with Storage Solutions
One way to make the most of a small kitchen is to get creative with your storage solutions. Think about underutilized spaces in your kitchen, such as the space above your cabinets or below your sink. These areas can be perfect for storing things like pots, pans, and other cooking utensils. You might also want to consider investing in some space-saving appliances, such as a mini dishwasher or an under-the-cabinet toaster oven.
Another way to save space in your kitchen is to declutter regularly. This means getting rid of any appliances or cookware that you don't use on a regular basis. If you have items that you only use once a year, such as holiday dishes or serving platters, consider storing them elsewhere, such as in a storage unit or in another room of your house. Keeping your kitchen free of clutter will not only give you more space to work with, but it will also help you keep your counters and floors clean
Finally, if you're struggling for storage space in your kitchen cabinets, consider using cabinet organizers. These simple devices can help you maximize the amount of space in your cabinets by arranging everything in an orderly fashion. There are a variety of different cabinet organizers available on the market, so be sure to do some research to find the ones that will work best for you and your kitchen.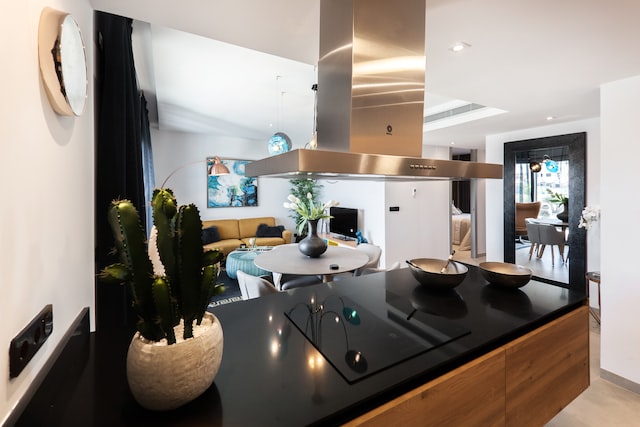 Tip #3: Use Light and Bright Colors
Another tip for making a small kitchen look and feel bigger is to use light and bright colors throughout the space. Paint the walls white or cream-colored to reflect light and make the room appear larger than it actually is. You can also add splashes of color through your kitchenware, such as brightly colored plates or bowls.
Tip#4 Expand
If you have a backyard, you can build an outdoor kitchen to expand your kitchen space. This approach can be highly recommend especially in the summer or in situation when you live in quite warm climate. Recently this type of kitchen it's getting pretty popular with louvered roofs – some of the examples you can find on this website: https://solashade.com.au/louvred-pergola/
If you're dealing with a small kitchen, don't despair. With a little bit of creativity and effort, you can turn your cramped cooking space into an inviting and functional room. Just remember to scale your furniture accordingly, get creative with storage solutions, and use light and bright colors throughout the space. By following these simple tips, you'll be on your way to having the kitchen of your dreams—regardless of its size!