The Modern Website: The Ideal Website in the Digital Industry
Decades ago, websites were not as organised and regulated. There were no rules, user demands, functions, contents, and even aesthetics are not very appealing. Now that the digital world is swarming with online surfers, shoppers, and marketers, websites became more secure, functional, and visually appealing. 
Creating a website nowadays takes a lot of effort in planning, conceptualising, executing, and securing. It is the only way to gain credibility, visibility, and security that leads to consistent visitors that will eventually convert into sales.
A website represents the brand's reputation online. It is a medium where digital marketers reach, interact, and retain consumers. A modern website plays a significant role in the success of businesses. Thus, building a good and effective website is crucial. Here are the features of a good web design:
The Features of an Effective Website
An effective website varies depending on the nature of the business. However, there are basic features that every good website projects.
Optimised and Functional Aesthetics
The design will deliver the first impression. It needs to entice, engage, and deliver. Aesthetics is vital as long as it projects a certain function. A website with just mere aesthetics will not be able to deliver the business' goal. The choice of colours, graphics, and photos must work side by side towards one goal.
On the other hand, an optimised design that integrates SEO techniques is important to extend functionality and gain visibility. Every aspect of the website must be optimised to deliver fast-loading time to minimise bounce rate. Regardless of how good the design is but the audience ill not be able to load it in the respective time, then it's a waste of time, resources, and effort.
Decreasing the loading time by only a matter of one or two seconds makes all the difference. Specialised techniques are utilised to ensure this quality. Content optimisation and emitting broken links on the site are a few of the ways to deliver a fast loading website.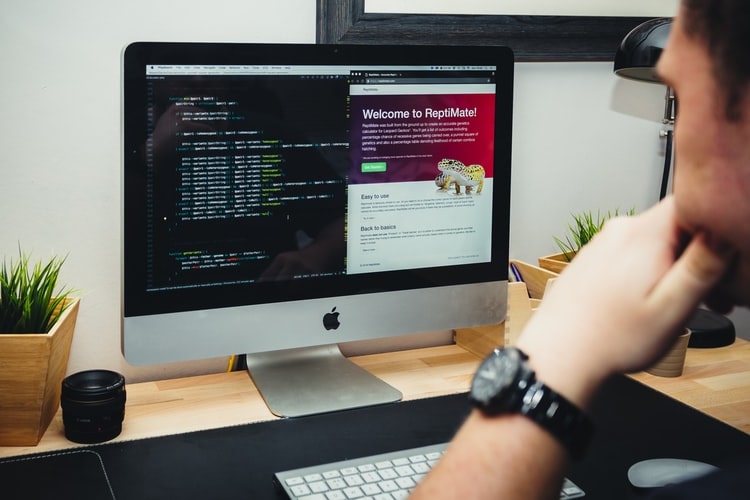 User-Friendly Website
The core focus of digital marketers is the satisfaction of end-users. Creating a user-friendly website is one way to reach such a goal. It is important that the website projects a design that is easily read and navigated.
The viewer's experience is an essential key to keep them engaged and coming back to your site. Removing all the chaos and confusion that serves no purpose in your site will promote a better UX or user experience. Also, it is important to relate the design and purpose of the website in accordance with the wants and needs of the consumers. Depending on the product or service you offer, everything must relate and answer the questions of your target market.
Device Compatability
The website must be able to load efficiently on all kinds of devices. It is no good if your website is not optimised to load in different gadgets despite how good the design is. Since the popularity of mobile devices penetrated and dominated the market, it is only ideal for creating a website that works well on every gadget. It is vital to ensure that all the features that work on computers must be able to works on tabs and mobile phones too. Having a website compatible with all devices promotes user-friendly experience. Thus, it is an essential feature every website must uphold to gain visibility, credibility, and dependability.
Quality and SEO-Optimised Content
Content is the foundation of digital marketing. Contents keep the audience engaged while promoting the site to rank up on search engines. Quality contents are important to flaunt credibility to your target audience. Creating contents that actually makes sense and provides valuable information to the end-users will help the business gain more audience.
Moreover, using strategic keywords and key phrases is essential in the fast ranking on SERP. on top of that, the content must be able to deliver a message clearly to communicate to the target market effectively.
Security Is The Key To Credibility
Having a website that shos off a secure connection to its users will project a reputable stand in the industry. Securing an e-Commerce site will ensure the trust of your customers. Integrating an SSL certificate to your website is one way to gain security. It is one of the most critical aspects that every online business online must incorporate to their website. With cybercrime just around the corner, it is important to encrypt sensitive data from your customers to you and your target consumers.
An effective website may require a lot of effort to achieve, but if you are in it for the long haul, it will be worth it. In the long run, having all these features on your site will gradually move you up to the top of search engines!