Google Shopping Ads: How to Use Them to Generate Sales and Revenue
Blog Introduction: Google Shopping Ads are a type of product listing ad that appears within a search query for a product in Google. These ads are effective because they showcase a high-quality image on the product listing, as well as the price of the product in question. Because these product listing ads tend to appear at the top of the search engine listings, your product ads are going to appear where searchers are going to be looking the most.
How to Set Up Your Product Feed
In order to create Google Shopping Ads, you first need to set up your Product Feed. A Product Feed is a data file that contains all of the necessary information about your products, such as the product name, price, image, etc. You can create this file yourself or use a third-party service like Shopify to create it for you – this is called Content API. Google can also create the list of your products after scanning your website. Once you've created your Product Feed, you then need to link your Google Ads account with your Google Merchant Center account. Proper refinement, dividing products into groups adding specific shipping labels and many more very important actions can be found in Google Merchant Center Settings, you can also modify your feed setting up specific conditions or adding so-called supplement feeds for further inventory adjustments (for example product exclusions).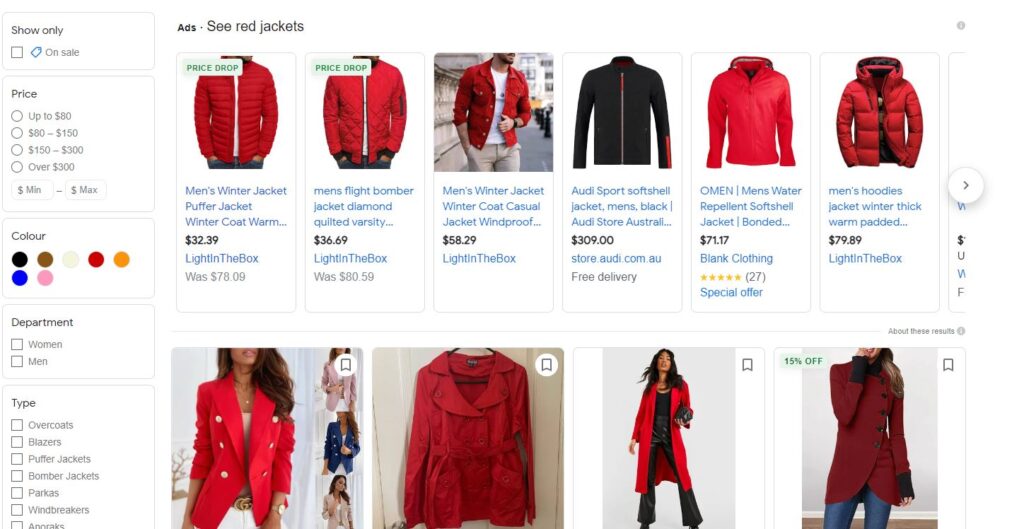 How Shopping Ads Work
Shopping Ads do not allow you to pick keywords when creating your product listing ads. Instead, Google uses things like your Product Feed, website structure, and title tags to understand what your products are and match them with relevant searches. For example, if you sell clothing on your website and someone searches for "red jacket", Google may show your ad because it understands that you sell dresses and that "red jacket" is a relevant search query. The key to successful campaign management would be in this case adding a number of negative keywords in order to minimalise the number of unwanted clicks. In this particular case this would be for example adding keywords such as "blue", "green" or "black" if you don't stock jackets in such colours and you don't want your ads to be triggered by this search terms. It is advised to use negative keywords lists instead of standard "add negative keyword" option as lists are easier for negative keyword management and segmentation.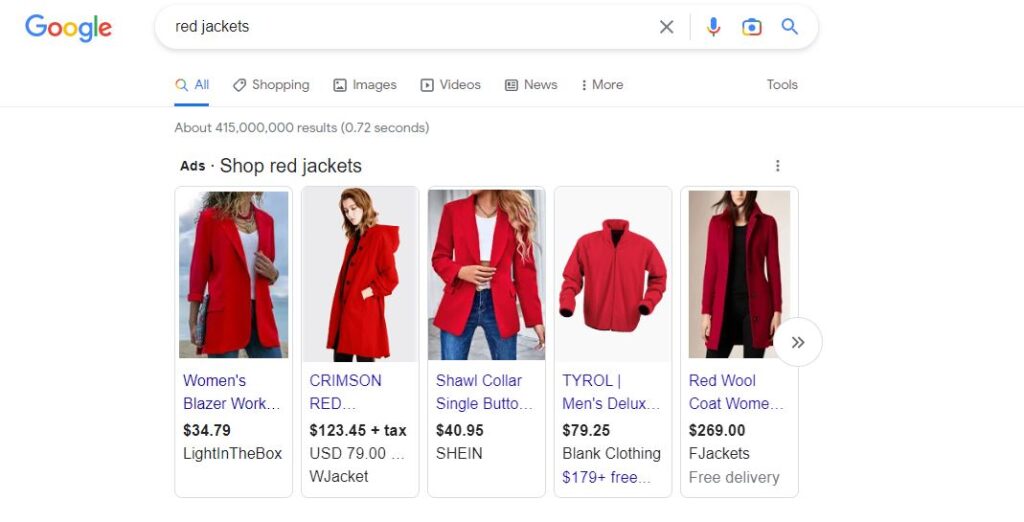 Google Shopping Ads are an effective way to generate sales and revenue for your business. They showcase a high-quality image of your product, as well as the price, which makes them more likely to result in a sale. In order to create these ads, you need to set up a Product Feed and link it to your Google Ads account. Once you've done that, Google will use things like your Product Feed and website structure to match your products with relevant searches.